The source and upcoming binaries can be downloaded from: https://github.com/CsoundQt/CsoundQt/releases/tag/0.9.2
Version 0.9.2 is mostly a bug-fix release, adding also a number of new convenience features.
See a short demo
New in version 0.9.2
CsoundQt tries to keep one running instance. When new Csound file is opened in file manager, it forwards the info to the running instance and it opens the file in a new tab. You can start also more than one instances of CsoundQt if you start the program without any arguments (i.e not opening a file).
For Unix/Linux builds there is now the install target for system wide installation (Run sudo make install). It installs and registers also mime-types for Csound files, a desktop start-up file and icon for CsoundQt. So it is now easy to open CsoundQt or any Csound files with CsoundQt.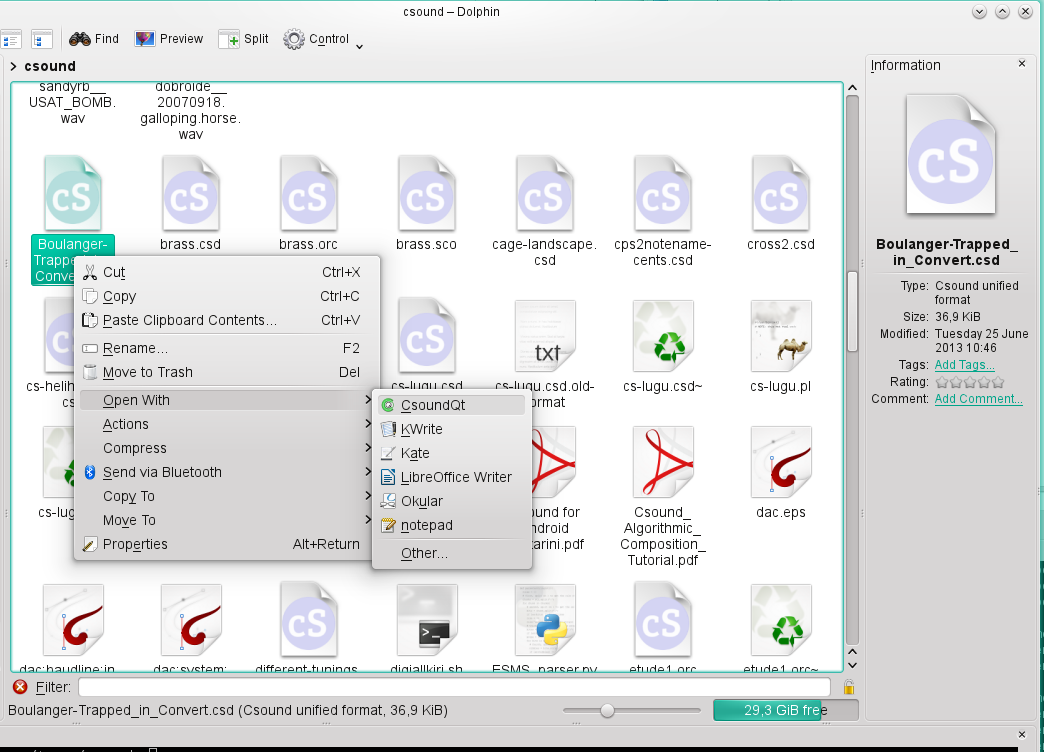 Virtual MIDI keyboard has been improved - new sliders for control channels, possibility to play notes on computer keys (keyboard mapping is similar to Csound's VirtualMidi (Z - lowest C, S - C#, X - lowest D etc), see <http://www.csounds.com/manual/html/MidiTop.html>, Table 6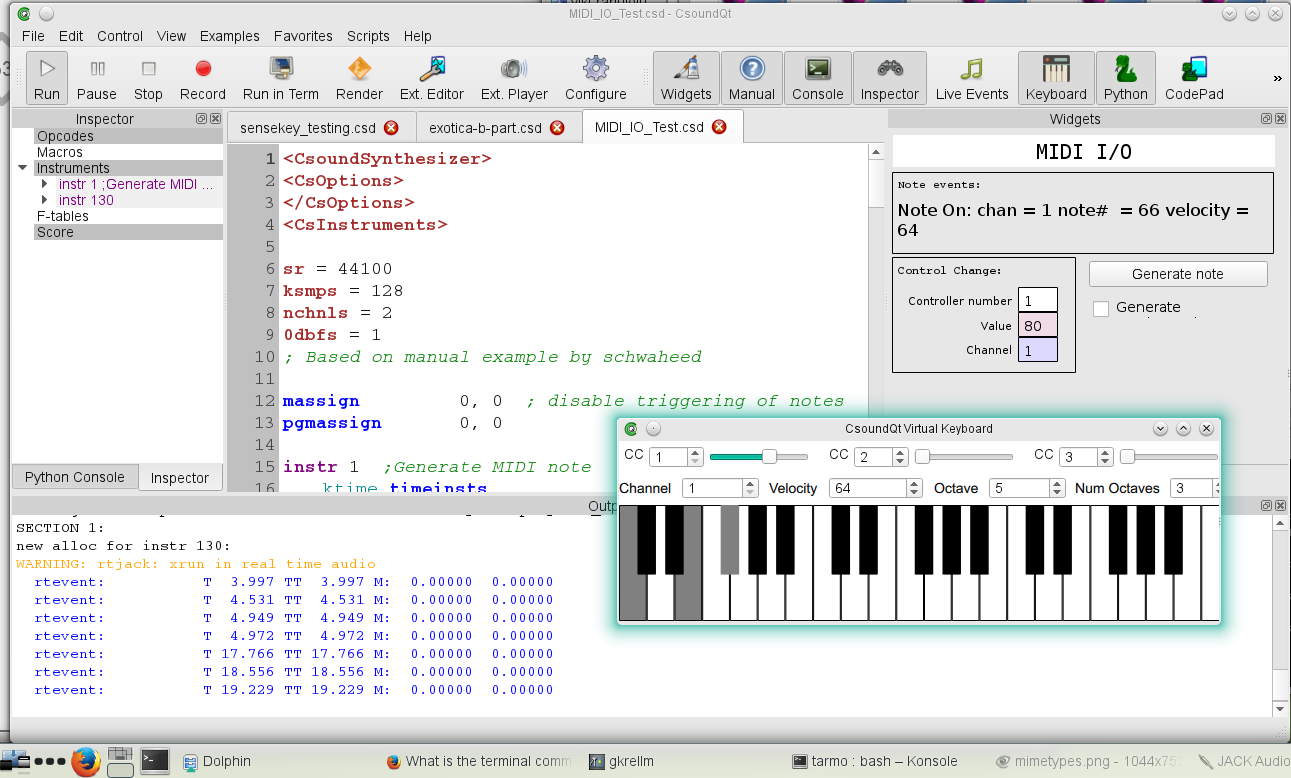 There is Virtual MIDI keyboard button on toolbar
Midi Learn button is straight accessible from widget's properties dialog window.
MIDI button (or similar controller) can start a Csound event defined in a Button Widget properties, if the type of the button is set to "event".
Fixes
sensekey works now when CsoundQt is launched via desktop file or from Applications (Linux, OSX)
Better search paths in project files to find rtmidi and pythonqt sources
Fixed some paths and configuration for OSX build
Fixed occasional pink widget panel background
Restore cursor position after evaluating a section (on an arrow key press).
Virtual Midi Keyboard is shown/hidden correctly on toggling the button/menu item, destroyed correctly on exit.
Parenthesis markup is corrected so that it does not brake undo chain any more.
Fixed selection end (mouse release) outside editor panel.
Show Midi Learn and midi controls only for widgets that accept MIDI.
Widgetpanel shown/hidden state gets restored correctly on strartup.
Fixed Midi Learn CC number detection.
Fixed indentation (many Tab presses actually create tabs)