I'm happy to announce the release of version 0.8.3. This release includes many fixes and changes, in particular the addition of the debugger front-end as default now that Csound 6.03 has been released which includes debugging capabilites.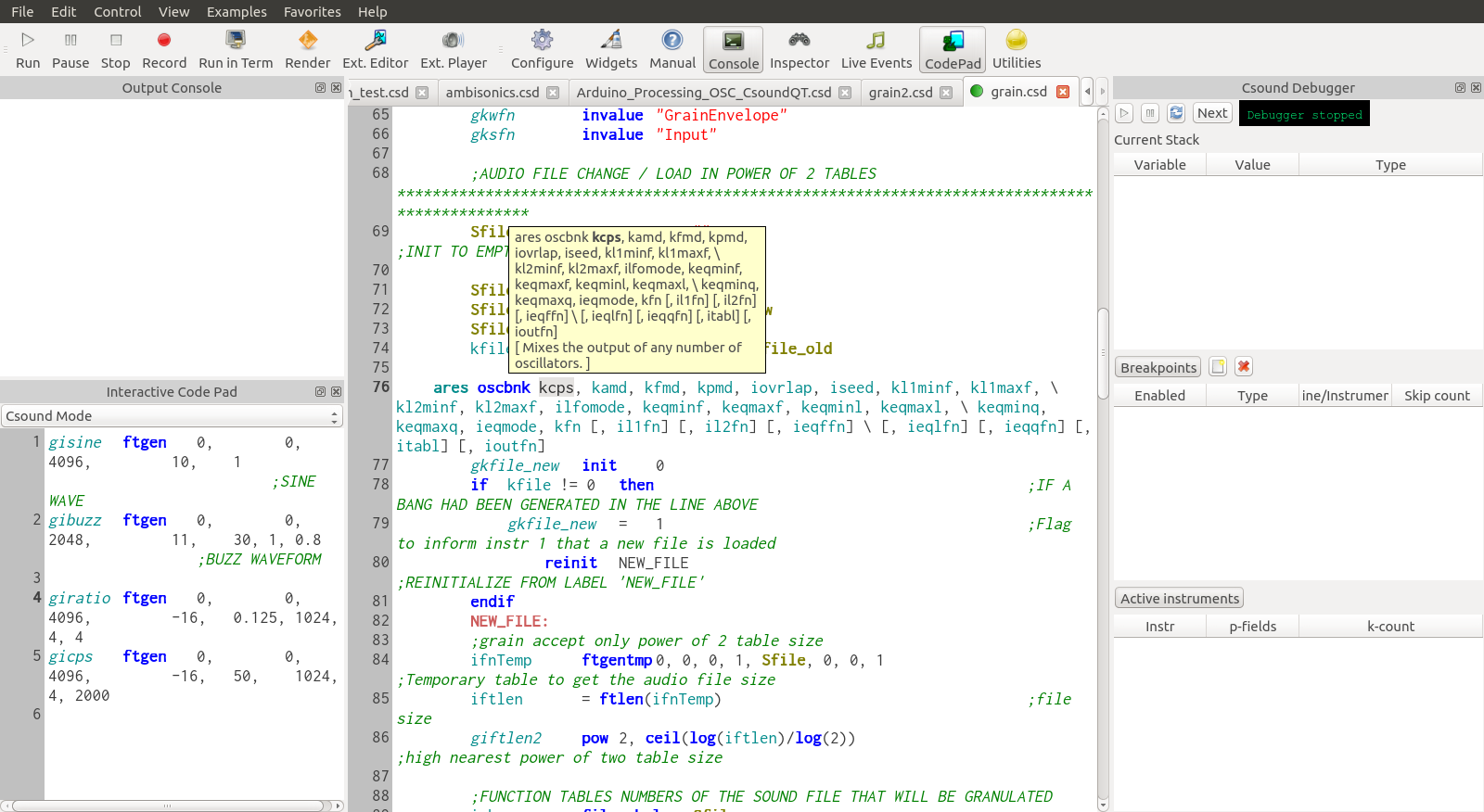 Other changes include:
Added hover window in parameter mode showing opcode and parameter details
Removed status bar as it no longer plays an important role
Fixed graph displays
ScratchPad renamed to Codepad and added a selector to specify whether to evaluate code as Csound code or Python code.
Better auto-completion, parameter mode and tab behavior
You can get the source and pre-built binaries for OS X in the SourceForge 0.8.3 files page.